Checkout Actress, Didi Ekanem's Outfit to Grandma's Burial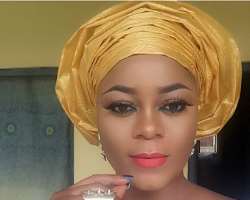 It was rather a happy but sad weekend for curvy Nollywood actress, Didi Ekanem, who happen to have lost her grandmother.
According to the actress, it is sad to lose a loved one but it was also fun to have celebrated her because she loved a good life and attained great age.
The actress got the strong backing of her family members and the women church fellowship of Qua Iboe church.