When You see Me You will Know nobody is Ugly…Peter Okoye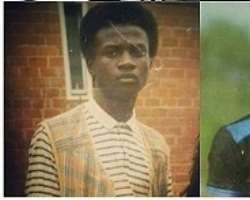 Singer, Peter Okoye, seriously means well for the country as he has stated that the country needs a good transformation agenda before things can be put right.
The singer showed off his incredible transformation through life and wrote that things might be tough but with hard work and God, things will fall in place.
In his words, "Transformation agenda we y'all expect from our government. Trust me nobody is ugly may be I was broke" The starting is always the hardest but keep pushing because a day changes everything. God bless my hustle and your hustle. Say a big AMEN!"
Peter has been having fun as a solo artiste with gracing of various shows outside the country as he was recently in Dubai to perform and also managing his other personal businesses.