JAILED US RAP STAR DMX SUES ROYALTIES COMPANY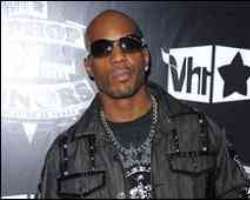 The rapper has been in and out of trouble with the police
Jailed rapper DMX is suing the company he hired to collect his song royalties, claiming it paid him nothing while making profit from his records.
The hip-hop artist, 39, also claims that Rich Kid Entertainment Inc made deals to allow record labels to reproduce his work without telling him.
DMX is in jail in Arizona for violating probation by failing a drugs test.
In his claim, the rapper says that numerous stints in jail have led to a delay in bringing the case.
It says Rich Kid Entertainment Inc had stolen from him for nearly a decade but DMX did not realise until last year.
The confusion was exacerbated because he changed representatives on several occasions.
Rich Kid were not immediately available for comment.
Chart-topper
DMX, whose real name is Earl Simmons, spent nearly three months in the same Arizona jail last year following charges for animal cruelty, theft and drug possession.
He was later sentenced to 18 months probation after pleading guilty to attempted aggravated assault while he was serving that sentence.
His previously plead guilty to attempted cocaine and marijuana possession in Miami in 2008, and was cautioned by UK police after being arrested at Heathrow Airport for abusing airline staff in 2006.
A month later, the US rapper was held in custody by a New York court after previously failing to appear to face driving charges.
The musician, who has sold some 20 million records worldwide, said last year that he plans to work on a new album.
His first five albums topped the US chart in their initial week of release.