Actor Nonso Diobi Survives Serious Car Accident (Photos)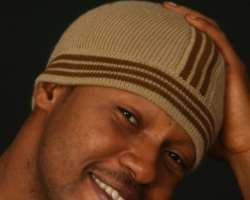 It was by the special grace of God that Nollywood actor, Nonso Diobi, survived a serious road accident.
The popular fine-boy actor was involved in an accident yesterday Sunday, April 17, 2016.
He shared the photo above and wrote - "Had an accident yesterday evening, my leg all plastered up but I believe that sometimes God allows some things to happen to people so we can know who our true friends are. If you have or know any way you can help me heal faster please do and always put me in your daily prayers....Thank you and I love you all", he captioned the photo he shared.
Nonso Diobi is a prolific Actor, a producer, a director, a businessman, an entrepreneur, GLO Ambassador, and above all a philanthropist. Nonso Diobi was born on July 17, 1976 in Enugu.