Scandal! Bred allegedly joins the baby daddy league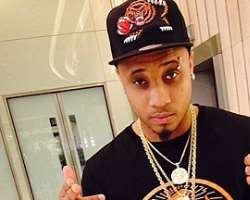 Amongst things that has been trending with our celebrities, is the baby mama syndrome. It has become a way of life to have a child outside wedlock.
Gone at the days when it was seen as a taboo, and people involved in such act where often looked down upon. Thanks to civilization that has wiped out such imaginations from people.
HKN artiste, Bred, has recently being accused of joining the league of those with a baby mama. This rumor came to life when he was confronted by a fan saying he impregnated a certain lady called Kemi.
Remember, his cousin also has a baby mama, who happens to be Dele Momodu's niece. Could Bred who has always being called Davido's vixen and wanna be, expecting a baby soon?