Segun Egegbe Admits "Toyin Aimakhu is a good person but..."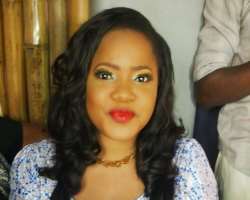 Segun Egbegbe is still a bitter man! Since he broke up with Nollywood actress, Toyin Aimakhu; he has been wriggling his tongue and trying to run her out of Nollywood with his confessions.
Surprisingly, Toyin has not given him the platform to fight her in a war of war because she is not responding to his trash talking.
All this wahala started when Toyin had uploaded an emotional video, where she was begging an artiste not to kill himself. Segun had deleted the posts she made and soon, there was an alleged kidnapping of Toyin that was placed on the head of Segun.
This time, Segun wants us to know that "Toyin Aimakhu is a good person," Segun said, before adding that she "is not ready to stay under a man's roof".
What do you think of this ranting from Segun on Toyin?