Ex-Breadseller Turned Model, Olajumoke Orisaguna packs into spacious gift apartment (Photos)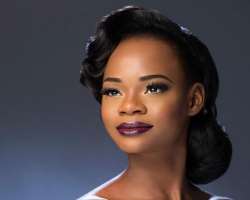 MD/CEO of Sujimoto Construction, Sijibomi Ogundele has fulfiled his promise to Olajumoke Orisaguna, the lucky lady who accidently photobombed a picture and found herself on ThisDay Style cover page. Sujimoto offered Olajumoke an apartment and this week, she and her family have moved into that apartment.
Olajumoke will be staying rent-free for 5 years. Check out the interior of the apartment.