NCC pegs 2.6GHz auction price at $16m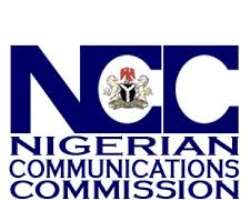 The Nigerian Communications Commission (NCC) has released the time table and pre-qualification criteria for the auctioning process for 2.6GHz spectrum just as it pegged the auction price for 2.6GHz at $16 million per slot.
The NCC Director, Spectrum Administration, Engr. Nwaulume Augustine, told newsmen in Lagos, yesterday, that a total of 14 slots were opened for interested operators.
He said spectrum was offered by NCC on a technology neutral basis, adding that it could be used to provide any telecommunications services, thereby boosting broadband penetration.
For roll out of services, NCC, he said, intended to follow the international telecommunication Union, ITU, recommendation setting aside spectrum in the 2.6GHz band for the provision of advanced wireless broadband services.
The spectrum lots won by each bidder, he said, would be assigned on a nationwide basis, covering all the states of the federation and Abuja.
Warning that operators would be sanctioned for not rolling out services with the spectrum, Augustine said for the purpose of enforcing the 'use it or lose it' clause, a license would be issued for each states of the federation and Abuja to winning bidders.
He said: 'Each winner, who does not currently hold a Unified Access Service License, UASL, which is the operational license, will be issued one at an additional fee of N374,600,000.00.'