Stephanie Okereke Set to Wipe Away Tears from Suffering Women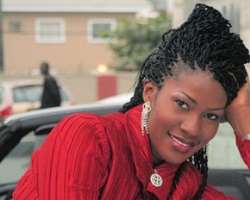 Nollywood actress, Stephanie Okereke-Linus, is ready to put smiles on the faces of the Nigerian girl child as through her foundation decided to partner with Shell Nigeria Exploration and Production Company (SNEPCo) and NNPC to offer free surgeries to 50 women with VVF.
Reports has it that the actress wigned the agreement deal at the Ministry of Women Affairs & Social Development VVF Center in Gesse, Birin-Kebbi, which was headed by Dr Sa'ad Idris and Dr Halima Bello.
The actress who portrayed the way women were suffering through her award winning movie 'Dry 'stated that just that just like the movie, lots of women have been isolated by their families while some have lost their jobs.