Labourer Ricks Health Lifting A Bag of Cement with Teeth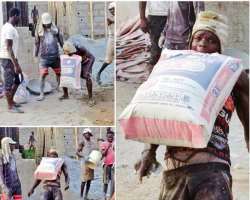 Craziness! That is the word we can use for this labourer who may be causing himself more harm than good while displaying a 'superman' character when he lifted a lag of cement with his teeth.
The last time we checked, cement was not a consumable product in the market. What do you think of this display of power.