Fashion Editor Dimeji Alara Joins Hollywood in 'The Blue Mauritius'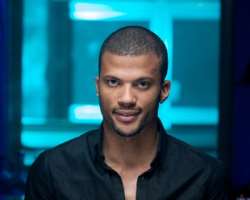 Dimeji Alara is a Paris born Nigerian fashion editor and stylist who has joined Hollywood in a movie titled 'The Blue Mauritius.' If you have watched 'Ocean's Eleven' and 'The Italian Job,' then this new movie is a must watch for you when it is finished filming in Cape Town, London, Paris, Tokyo and Berlin. Shooting begins in August this year.
Alara is not going to feature in the movie but he would be bringing designers from around the world to give this movie a boast. He didn't waste time in choosing Nigerian designer Amaka Osakwe of Maki Oh to work with him. Osakwe has adorned Beyonce, Rihanna, Kerry Washington of 'Scandal' fame and of course the U.S. First Lady, Michelle Obama to name a few.
"We are thrilled to have Dimeji join the production, says Dexter Davis, the film's New York-based executive producer "…We could not have made a better pick than Dimeji Alara as the stylist, his keen sense of style and his experience in the fashion industry is indispensable. We look forward to a long and fruitful working relationship."
Mr. Alara said "It's so exciting to be given the opportunity to express my creativity in a medium that is synonymous with fashion, says Alara. When the producers asked me to get involved, it was very intriguing. However, I wasn't quite sure I was up for it, but after reading the script and understanding the significance of a project like this in Africa I could not say no. I'm very blessed to be given the opportunity to have the freedom to bring African elements to the film and can't wait to show the world what African style looks like."