Don Jazzy Confesses His Undying Love To This Person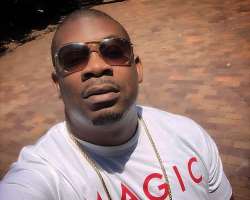 Most of us must be wondering which of our ladies that must have won the heart of Mavin Records boss, Don Jazzy, who recently confessed his love on the social media to someone you may never believe is the one.
Now, we got your attention. It is not a 'she' but an 'it'. Don Jazzy must have gotten so hungry that the only thing on his mind was food. Guess, what he ordered for? Jollof rice, chicken and suya that were tastefully prepared.
He had captioned his true love "eat anytime you want to eat, eat any amount of food you want to eat. Why person no go get moobs"
We can see that he is really adding up fast with this type of love affair.