Omotola Jalade Ekeinde Shows Up Flawless Without Makeup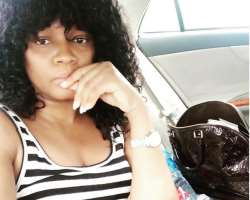 Nollywood actress Omotola Jalade Ekeinde doesn't need to hide her beautiful face behind makeup anymore, now that we have seen how she looks without applying makeup. We like her this way, but not sure if we love her better with makeup. It may be so difficult to tell that the screen goddess went about her business without putting on any beauty substance on herself.
Omotola who recently celebrated her 20th wedding anniversary doesn't seem to be scared of wrinkles and aging as she is still breathtaking at her age, not forgetting that she has four kids with her husband, Mathew.
Her fans couldn't stop admiring her with loads of compliments.