Yvonne Jegede Stuns in African Theme Pictures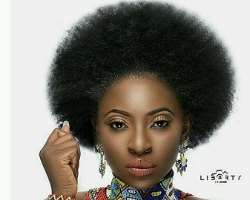 Miss Chocolate should be the second name of Nollywood actress, Yvonne Jegede, who is looking fierce and stunning in her African themed pictures. She simply showed her other side that strongly identifies with a typical African woman.
The hair is super afro and the nostalgia of the 80s fashion is what she has brought back. No one looks at her once and would not want to see her fierce African creativity with lovely makeup and jewellery.