Rapper Eva Alordiah Hints About Bowing Out Of Music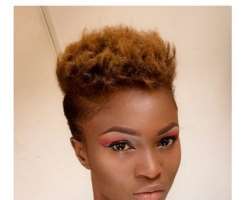 BEVERLY HILLS, March 26, (THEWILL) – We say might because we don't know what to make of this and because we're such huge fans of Eva that it would break our hearts to see her quit music but the rapper took to her social media last night to announce that today's edition of One Nite : Live and Unplugged would be her last show as a music artiste.
She wrote, "It's tomorrow!! My last show as a 'Music Artiste'! Yes, I am ending another chapter in my life and ready for the next! If you Love Eva, you gotta be here tomorrow no? Please
I really want you to come. Bring 4 friends.

I would be performing songs from before you knew me till right now! It is Live and Unplugged with the band and I want to share this experience with only the best and realest fans!

If you have never seen me play with the band please be here tomorrow! I promise you a fantastic Hiphop experience, God help me

Can't wait to see you guys.
I would be at the Venue from 8PM to meet you all one on one! Pictures, Selfies, Drinks, anyone?

Please please please tag 2 crazy Eva Fans!
Free!
Eva is a brilliant rapper and we would miss her music if she decides to quit but we sincerely wish her the very best in her future endeavours.
---