Abdullateef Adetola Adedimeji Was Advised To Face His Demons In The Industry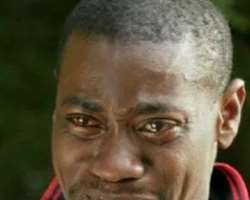 Nollywood actor, Abdullateef Adetola Adedimeji has become one of the greatest actors in Nigeria.
He claims that he is not earning so much now but his efforts are beginning to pay off, but it is tough to start counting millions at this time, he admitted.
If you must know, Adedimeji have been rejecting scripts not that he wish to but he does not want to work back to back on movies. He said that life is too beautiful to overload it with work. This does not mean that things are always wonderful for him.
He revealed "There are times I have cried, I cried the day that I had to call Ibrahim Chatta that I was leaving the industry, that I was going to dust my certificate and that was tired and suffering and Ibrahim was like, my brother, you can't leave at this stage because I told him I also have families to take care."
He was advised to face his demons in the industry and come out a better actor. Adedimeji said if you think about the money that is coming and the face, fame that it has brought to you, they don't even tally and a lot of people look up to you, but he knows with time it is beginning to pay off.