Jude Okoye Tells Peter, 'there Are 3 Sides To Every Story, The Real Truth Is "ugly"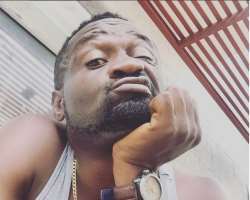 This Psquare saga keep churning up new twists and turns.
SAN FRANCISCO, March 22, (THEWILL) – In a recent interview with Netng, Peter had identified their elder brother and manager, Jude 'Engees' Okoye as the main problem.
PSquare'e former manager, Howie T had also alluded to Jude being the main problem with the group.
Jude then took to Twitter to drop a warning presumably to Peter, warning that the real truth is "Ugly".
See his tweet!
3sides to every story. Ur side, my side and the TRUTH. The truth is DIRTY…………. #caution
— JUDE Engees OKOYE (@judeengees) March 20, 2016
<scriptasyncsrc="//platform.twitter.com/widgets.js" charset="utf-8″>