ENT GIST:  Young B Rebrands: Changes Name to Godson Skillz, Announces New Song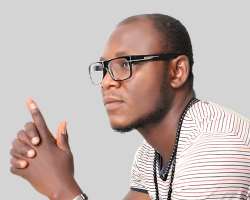 Seasons come and they slowly wind away but one thing that is certain is Change, the multi talented act popularly known as Young B has been basking in the euphoria from his recent trip to the beautiful Island of Fiji and has been sending out tweets of his trips abroad, his touch with another vibe of music and seemed to have gone through a transformation.
He sent out tweets to confirm these and also a change of name from Young B to Godson Skillz, a change he said which would not only affect the quality of his music but give his fans a feel of the new him. Further confirmation from his management Brainwave Music/Ayaya Media in the person of Kingsong Udoh at the just concluded AMVCA 2016 Awards that was held in Lagos affirms to the change. We wait in anticipation as Godson Skillz reels out hits like promised.
Aside this, Godson Skillz has always spoken about his love for his fans and his constant need to deliver good music to them, and he is set to thrill them once again with a new single.
The Fritzi-produced 'Wazo' is Godson Skillz's first single for the year 2016. It is a Afro Pop track that features the guest producer/singer, Fritzi a.k.a Beat Demon.
Wazo is proof of Godson Skillz's versatility as an artiste and will be released exclusively through Ayaya Media.
Twitter Handles - @GodsonSkillz @KIngsongUdoh @Brainwavemusic7 @Ayaya_Media @Ayaya_Tv @Teamayayamedia
God Bless.