Paul Okoye Is Not to Be Blamed for Psquare's Problem – Peter Okoye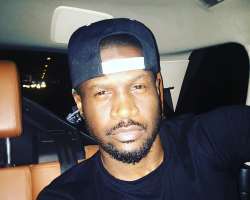 While fans throw blames at either of the Psquare brothers, Peter and Paul Okoye for not standing up to take care of their problems on different social media pages, Peter has come for a fan who directly blamed Paul for the woes the brothers are currently facing.
Peter who came out with the problem to the public had insisted that he was tired of doing business with their either brother, Jude Okoye and had wanted him to stop managing them, something that never went well with Paul.
Peter who has changed his name to 'Mr P', has been flooding Instagram with melancholic videos of him looking sad while playing the guitar, which was why one of the fans brought Paul up to their discussion.
The fan said to him "Your brother Paul is a [email protected] to just leave like that because of fame, forgetting fame first before any other thing, Baba move on with your life joor, you dance more than him
Peter responded "Please don't insult my brother Paul, he has nothing to do with whatsoever. Thanks"
Blood is thicker than trouble.