Denrele Stuns Fans With His Latest Female Attire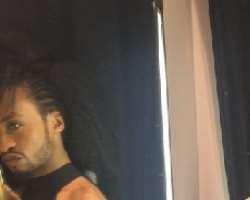 No matter how much fans may want to attack popular event host cum presenter, Denrele Edun, about his style of living, it is not going to slow him down for a while, at least not now.
This does not mean that he has not gotten into fierce arguments over his sexuality comments because of his attires. Early this year, he had posted a selfie in the bathroom where he was fully dresses with a young man with towel around his waist.
When the matter got out of hands, he had quickly denied the gay status "I never said I was [email protected], people are just used to jumping into conclusion. I was only messing around in the picture that went viral. I am not coming out of any closet or wardrobe. The young man in the picture is actually my cousin," he said.
Here comes Denrele in another bizarre dressing with a caption "Feeling brazen with myself, I walked into a female top designer store and my "Ashewo body" fit every outfit!"
We are wondering what his fans would say this time