Ruth Kadiri Asked to pay $200 to Retrieve Account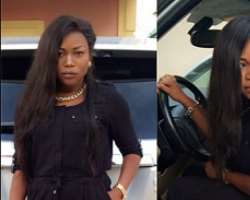 Nollywood actress, Ruth Kadiri, is currently not happy with what some fraudsters have been up to these days especially looking for celebrities to devour.
The actress is recently a victim of cyber attack as her popular picture social media account was hacked with the hacker demanding the sum of $200 before she could get her account back.
The account has since been changed from Ruth Kadiri which is the name she used to purplexans. The hacker also has been updating the account with pictures and also deleting them so that his true identity will not be revealed.