Yoruba Actress, Temitayo Adeniyi Stubbornness Almost Lands Her in Trouble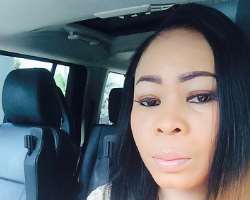 Popular Yoruba actress, Temitayo Adeniyi, is not that actress that makes headlines like some of her colleagues but she is silently making a name and curving a niche for herself in the industry.
The actress recently revealed that she almost lost something very precious to her yesterday, Thursday. Though she did not mention what she almost lost but from her response, it shows she almost lost her lover?
She said she was having a sad face because she was guilty as charged because of her stubbornness but thanked God that all was well.
According to her, "That face I make when I'm guilty as charged. I almost lost something dear to me yesterday due to my stubbornness but I thank God for his Grace. Thank you Lord."