See face of Lovers Trying to Defraud Dencia of N40 Million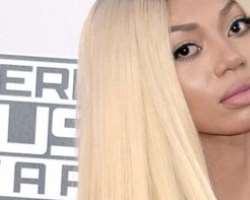 Singer cum entrepreneur, Dencia, is not ready to take any form of insult from anyone and she has made it known also that she will not be willing to help anyone again after getting an unfair treatment.
The singer revealed how she had helped a family with the sum of N40 Million and within no time, they embezzled the money and are trying to deny it.
She noted that she might be a nice person but that does not mean she does not keep track of how her money were being spent.
In her words without mentioning names, "Everyone thinks this is a movie but it's real life, it's a sad day when you take care of someone's entire family & they turn out to be the Devil. There's nothing worse than trust & believing in the wrong people. From now on when I see people who need help I will cross to the other side.
"You guys literally tried with the wrong person because I am busy making money doesn't mean I don't keep track of my money. In this life when you see people suffering & they have family who can help & family isn't helping, know it's because they are evil. How is it ok for me to help u & u and your family decide to steal & defraud & embezzle over N40M & you want to lie about it? I am Nice & Not nice."