My Mother is Stalking Us…Adaeze Yobo Cries Out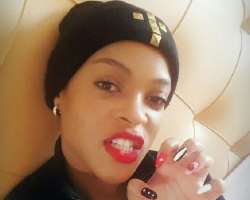 Wife of former Super Eagles skipper, Adaeze Yobo, has publicly called out her mother, Abigail, for stalking her and her siblings on social media.
Adaeze is not happy with the way her mother keeps monitoring her activities with her siblings on social media especially when they share a picture with the opposite s3x.
She stated that it is so sad that her mum who is also on social media, does not even have a picture or video to show how versatile she is with the trend.
"Dear mother, it's quite creepy when you stalk me on every social media. Wetin you wan see? She has no pics or videos. Even creepier this is from all of us (since they too scared to speak up) oby_igwe can't even post pics with guys in peace anymore. #mother thinks anyone is the one she commented on my brothers post asking 'who is she'? Abigail please face ya work eh," she wrote.