Mi Abaga's Illegal Music 3 Breaks The Net With A Blistering 200,000 Downloads In Less Than 24 Hours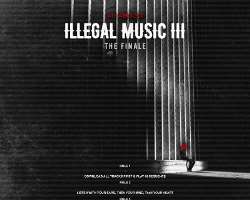 In extremely classy fashion, MI Abaga's 'Illegal Music 3 - The Finale' has amassed well over200,000 downloads across all platforms.
As expected, Africa's the most anticipated hip-hop project of 2016 literally broke the internet throwing everyone in a hip-hop frenzy and starting social media conversations all around the world. Only one man can actually achieve this feat.
For those who still haven't listened, you can download and stream 'Illegal Music 3' in the rawest, crudest and most emotional form here: http://www.datafilehost.com/d/c19f262c and here: https://soundcloud.com/ma-dc/sets/mi-abaga-the-finale-illegal and make sure to join the social media conversations wherever you are.