Ghanaian Ceo Shades Nigerians While Talking About 'beasts Of No Nation' Young Actor, Abraham Attah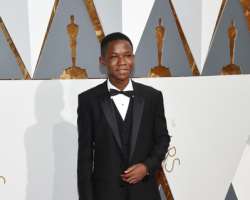 SAN FRANCISCO, March 03, (THEWILL) – It seems Ayo Shonaiya isn't feeling the whole attention Olajumoke Orisaguna is getting.
The CEO of R7O Media Group, shared a photo of Ghanaian boy actor, Abraham Attah who starred in Beasts of No Nation alongside Idris Elba on his Facebook accompanied with a message taking a subtle dig at Nigerians and the way they are jumping on the Olajumoke band wagon.
Below is what he wrote:
"Meet ABRAHAM ATTAH.
Discovered in Ghana while playing in the street (not hawking as many media outlets reported), & cast in the film Beasts of No Nation. In a year he has been groomed, developed, coached and he just won Best Male Actor at the Independent Spirit Awards.
He also presented an Award at the Oscars last night, and already filming his 2nd film. He did not start getting media attention until we all saw his WORK. He was not used as a social experiment and he is not a subconscious charity case you can donate to just to leverage on his media value.
The difference between Ghana and Nigeria is not only in the jollof rice. Congratulations Abraham!
‪#‎JustSaying"
Photo credit: Ethan Miller/Getty Images North America