People Criticizing My Outfit are not Successful in Business…Ini Edo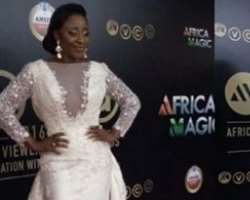 Like him or hate him, Nollywood actor and model Uti Nwachukwu, is still a darling to many and he is one of the male actors who loves airing his opinion on things just the way they are.
The dreaded actor recently talked about his hair and surprisingly, he told Pulse that the only thing that can make him take off his dreads is if only God talks to him.
He stated that his dread is like a toy to him which nobody has control over not even his mother as she has come to love it on him.
"I love to play with my dreadlocks, To me my dreads are like a toy. Nobody can make me cut my hair except I get a message from God.
My personality is really strong, am not affected by what you think about me. I don't think there's anyone that can have a strong hold of me even my mum. I had to make her like my hair," he said.