Idris Elba Due To Attend The 11th Screen Nation Film & TV Awards 2016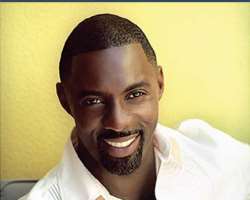 Acknowledged by the industry as 'the' media event for diverse talent, the Screen Nation Film & Television Awards also dubbed the 'black BAFTAS', is pleased to announce its celebrity lineup of nominees and invited guests to attend this year's event.
Marking 2016, as its 11th anniversary, the Screen Nation Film & Television Awards will pay homage to the very best culturally diverse talent working within the UK and international film, broadcast and entertainment industry.
BBC London's news arts correspondent Brenda Emmanus and comedian/ITV2 Love Fix presenter Kojo will host the 2016 award ceremony on Saturday 19th March 2016 from 5.00pm to 1.00am at the Hilton London Metropole Hotel, 225 Edgware Road, London, W2 1JU.
It's glamour all the way, a lavish evening celebrating outstanding achievements on the British screen and attended by film and TV actors, actresses and directors; plus musicians, sports personalities and many of the nation's best loved celebrities and stars including:
Alison Hammond (Strictly Come Dancing), Arnold Oceng (The Good Lie), Beverley Knight (The Bodyguard musical/singer),Bonnie Greer, Cecilia Noble (Danny and the Human Zoo), Charlene White (ITN News), Chelsee Healey (Bear Grylls: Mission Survive), Charles Venn (Casualty), Denise Lewis, Dizzee Rascal, Eleanor Fanyinka (Holby City), Idris Elba (Luther), Jamelia(Loose Women), Joivan Wade (Dr Who), Mica Paris, Osy Ikhile (Mission Impossible), OT Fagbenle (The Interceptor), Sinitta and many more.
Follow us for news and updates :
#SNA2016 #ScreenNationAwards2016
Twitter @screennation
Facebook @ScreenNationAwards
Instagram @screennation
YouTube @screennation
EDITORS NOTES:
The 11th Screen Nation Film & TV Awards are sponsored and partnered by:
BBC, ITV, African Movie Channel (AMC), Tama Ra Event Designers, New African Woman Magazine, Scene TV, The Young Empire, Soul Film UK, DJA Media, Hilton, Phoenix Global Partners, George UK Washington, Global Style Services, Latenda Hair Designers, Adi Alfa MU Services, Leo Management, Tropical FM TV, Kwame Koranteng Bespoke, Mary Martin London, Kato Enterprises, Ultimalt, Star Lager, Guinness FE, Popchips, Vitacoco, Sugarloom Cosmetics, and more.
Highlights of this years award will air on the African Movie Channel.
Limited tickets to this year's ceremony are still available at www.screennationawards2016.eventbrite.co.uk
Watch the Sizzle Reel featuring Idris Elba here:

For Press Accreditation register at www.screennation.com
About Screen Nation
Founded in 2003 by independent producer Charles Thompson MBE, the annual Screen Nation Film & Television Awards (and its related products) is a UK based non-profit organisation owned and operated by the Screen Nation Media Group for and on behalf of UK based and global film & television professionals of African heritage. All nominations, honorary awards and award structures are created by the Screen Nation Foundation made up of professionals and organisations interested in the advancement of UK based and global industry professionals of African heritage and their sector. The Foundation is led by the Executive Committee made up of the Executive Director, Event Director and Chief Financial Officer of the Screen Nation Awards. The Executive Committee is advised by a board made up of leading Screen Nation Foundation members and leading UK film, tv, media, pr, event & marketing professionals.