Ufuoma Ejenobor 'Weak' After Flying to Australia for Friend's wedding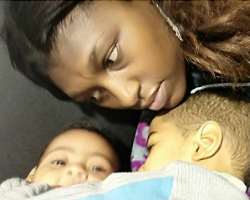 Nollywood actress, Ufuoma Mcdamortt Ejenobor, is currently not in the country as she and her kids are currently in Australia having fun.
Don't be angry though because the actress did not just fly to Australia to have fun but to attend a friend's wedding which will be taking place soon but before the wedding, they needed to have some fun time.
She affirmed that the sights and sound of the country is worth admiring. When one is rich, it is good to spend the money no matter the minor challenges one is going through.