February 27, 2016

| AMEBO
See How Toyin Aimkhu Tries to Proves She is Still Hot for Adeniyi Johnson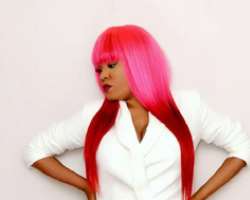 Nollywood actress, Toyin Aimkhu, is one actress that loves publicity either negative or positive, she is never moved by it and she could be best seen as a contender with actress Mercy Aigbe, on the use of social media.
Toyin virtually makes headline every week and just recently, she pulled a nice stunt by sending her husband a birthday wish which got many talking.
Hoping to rekindle their old love, the actress has released some stunning photos to show that she is still in the market and hot as usual.