I will be unrecognizable if i loose my beard…Banky W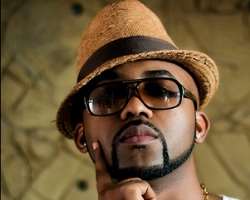 A-list singer, Banky W is no knew name in the industry. He has successfully stamp his feet in the industry, drawing enough fan base with his music.
He is the CEO of EME label and has released a new song making waves titled Made for you, which is currently enjoying massive air-plays and downloads.
In a recent interaction section on social media, the singer cum director revealed that he can not loose his beard, because he would no longer be recognized if that happens.
He went to say, he has maintained his signature look right from when he was 20 years of age and loosing the look he has been known for , would make him unrecognizable by his family and other love ones.
In his words: " I don't think anyone would recognize me... not even my family members. hard some sort of beard since i was like 20."