I Plan to Cut My Hair When I Have Enough Money...Korede Bello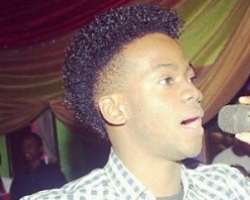 Every artiste have a signature look, or something unique about their style or song and performance that make them stand out from the crowd.
Godwin crooner, Korede Bello, signed to Mavin Dynasty has recently declared he doesn't have any plan to shave off his hair.
Though the hair looks like it needs to be cut due to it's quantity, the singer is really not willing to.
In a recent interview Hip TV, the singer mentioned that he will only cut his hair when the money is right, but for now, it's going to be the way it is because he feels comfortable with his hair.
In his words: "If the money is right, I will swag it off, would take it all down, but for now, I feel comfortable with my hair."