E-Money Gets Apartment for Shoe-Rack Seller, Promises new Business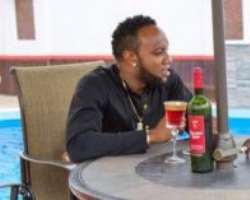 The dudes in Five Star Record label sure have good strategy on how to appeal to the emotions of their teaming fans when recently a shoe-rack seller, Promise, was given the sum of N300,000 and a brand new car by singer, Kcee.
Unlike Ty Bello, who discovered and made a star out of Jumoke the bread seller turned model, the Five Star label gift was a well planned one which Kcee may have been nursing for long.
Well, Promise has been taken off the street and now living a better life all thanks to E-Money, Kcee's elder brother as it is being reported that they have changed his wardrobe and also got him a new apartment in Ogba.
Reports also have it that E-Money is also making plans to establish the young man with a new business of his choice.