Ben Bruce adds up two more to his family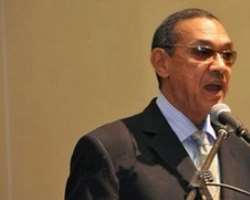 CEO of Silverbirld TV and cinema, Ben Murray Bruce just celebrated his 60th birthday few days ago.
The senator has recently unveiled his humanitarian side as he allegedly announced he would be adopting two kids from the Helen and Bemigho Sanctuary for Orphans, in Benin city.
It was said that he promised to sponsor the kids to university level while Pat Utomi pledged to continue from where he stopped.
He was among those who unveiled the newly built orphanage home by Author, pastor and TV host, Reno Omokri.
It was dedicated in honor of Reno Omokri late mother who died 12 years ago . The orphanage, the Helen and Bemigho Sanctuary for Orphans, was dedicated by Arch Bishop John Praise Daniel and commissioned by Professor Pat Utomi.