Kemi Afolabi Unfollows friends After She was Described as Horrible for 'Bleaching'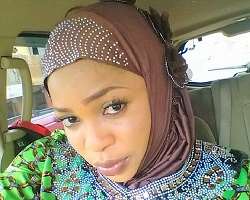 Yoruba actress, Kemi Afolabi, has gotten the axe of her fans after she shared a picture of her toned skin with her tattoo adding beauty to a part of her mammary gland.
Some of her Fans felt she had exposed too much of her oranges while blasting her on the sudden change her skin was experiencing.
She was being described by a fans, Johnsonadejoke, Homobhorlarley, as an "horrible" fellow while one Arewajesu07; made it known to her that she once admired her but she is now an "artificial" actress.
But with the whole insults melted on her, the actress is not bothered rather, she went on to unfollow all the people she has been following on her popular picture social media account.