An Open Letter to Mr. President By Olusegun Akande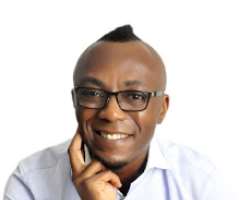 Your Excellency, first of all I want to let you know that on more than a few occasions during the past few months a reminder of the fact that you lost four presidential elections before finally securing the public's mandate to govern Africa's largest economy has been a great inspiration and encouragement to me. Your tremendous achievement reminds me that divine destiny doesn't necessarily mean an easy journey.
A few days ago I came across an article in the Economist – The Secrets of their (Scandanavian Countries) Success.
The article focused on two main areas – 1. Welfare, and 2. Pragmatism
It was no surprise to me that a nation with a good welfare system as its' foundation is more likely than not to be a prosperous and successful one.
Why?
Because a government governs best with its' people in tow and in support; and a nation prospers most when its' people and its' government are in unison in Ideology, Desire, and Implementation.
If I were to score the performance of your government so far I would give it 25% – a score based entirely on your desire to build a new nation in which the less privileged are well catered for. I passionately agree with this desire, but unfortunately I'm not able to support your policies because as yet there don't seem to be any.
Has your government actually studied the principles of a welfare state? More importantly are the members of your government fully in support of a welfare state? The unfortunate stillbirth of your first budget suggests there are many within this government. – both the Executive and Legislature – that couldn't care less about the less privileged.
Furthermore does the public you serve understand your vision? And the policies / strategies you intend to utilise in achieving it? Surely the support of your government and the people that voted you in is key to your success?!
There's something political leaders of developed nations have learned to do with such aplomb; and that is winning the support and backing of the public in order to enforce the support of your administration. Power is addictive. Once ministers and policy makers recognise that failing to toe the line can lead to an angry response from the electorate, and thereby a loss of their seat, they tend to behave themselves.
But unfortunately we the public have absolutely no idea what your vision is and even less an idea of your policies. After nine months in office, not once have you addressed the nation -the very people that voted you in – to explain your socio economic policies. A nation is built on the attitude of its people. The attitude of the people is often determined by the Ideology, Policies, and Attitude of the government. The two are intertwined; hence the saying 'you get the government you deserve'.
We have no idea what you desire and how you want to achieve it. All we know is that you dislike corruption. We also dislike corruption; but surely there comes a time when anti-corruption news for breakfast, lunch, and dinner is no longer enough for our well-being??!!
At some point we need to start believing in something else as well – such as a well structured economic policy. What really concerns me is that the statement many have been making for several months, but which I refused to accept is now starting to ring a little too true for comfort; and that is the grim possibility that your government doesn't actually have an economic blueprint. Please tell me these statements are gravely misguided.
The longer your administration remains silent on the direction we're heading, the less we believe you know what you're doing.
Another prominent feature of successful nations is the ability of their governments to be practical.
Surely it's time to be practical regarding the exchange rate?!! I'm as passionate about self sufficiency as anyone can be, but I also recognise that we cannot be an island. Allowing foreign investments to dry up completely (which is what leaving things as they are will inevitably lead to) is tantamount to economic suicide!
Before going any further I believe it is important for me to point out that I'm not speaking on behalf of the elite few. How could I be when my station in life is so very far from them?! My late father was a civil servant who worked hard to ensure his children attained a good education.
I most probably earn less than many civil servants earn today. But that is not to say that I do not work hard or add value.
I'm speaking on behalf of millions and millions of ordinary, hard-working Nigerians.
If you refuse to be practical then at least explain to us why you insist on not devaluing the exchange rate. Is there a cunning plan that will somehow make everything better? Or is this a case of sit tight and hope for the best?
History tells us that no matter how long you sit tight for, you will eventually have to agree to officially devalue the naira. The parallel market has now become the official market as with all the restrictions and rationing, this is where most businesses buy their foreign exchange from. Goods with import content are now being priced against the parallel market rate, and the lucky few who are still getting N199:1$ are making wide profit margins. By the end of March the naira to dollar exchange rate will most likely have reached NGN500 to US1, if not more!
Your Excellency, even your government, state governments, and their employees are presently reeling from the adverse effects of your refusal to devalue the naira. Their share of oil revenues is still being converted at 199:1; and as a result most of the states cannot afford to pay salaries. Furthermore the inevitable inability to balance your budget will naturally subject future generations to a debt burden once again. The words 'a vicious cycle' come to mind.
I fully sympathise with your desire to cater for the masses, even if it means it is at the expense of the well to do. But the irony of your present stance is that the people who will be most severely affected are the masses. After-all a large percentage of the masses are employed by the middle class. The middle class are the people that drive the small /medium sized business sector. Small /medium sized businesses drive the economy.
I do wonder whether we the electorate are presently behaving like the Israelites did in the wilderness after God delivered them from captivity in Egypt. They grumbled on a daily basis; wondering whether it would have been better to remain in Egypt where they at least had a routine and knew when they would eat. However their situation was fairly different. They knew they were being taken to the promised land. ‎
Does the average Nigerian know where you're taking him / her?
Mr. President, the nation's economy is in a critical state. Corporations are laying people off by the second, small businesses are barely existing, most people are struggling to make ends meet, government is not paying employees or contractors, and to make matters worse nobody has any idea where we're going.
I recall getting up at 6.00am on Saturday, 28th March 2015   to vote for you. Despite the knowledge of an impending 6km walk to my polling booth the fervent hope of the better future your government of change would bring made it seem more like a 100 metre dash. A government focused on the welfare of the people; a government for the people, and by the people!
I put my trust in you.
We all put our trust in you by voting for you.
It's time for you to return that trust by telling us where we're going, and how you intend to get us there. Kindly reciprocate the trust we put in you by respectfully explaining your plan for the next three years to us – in person, and not through your media spokesman.
We deserve that much.
Yours sincerely, and with kindest regards
Olusegun Akande
Akande is the Managing Director of SBA Interactive and Founder of Arise Africa Foundation