Caitlyn Jenner Set To Become A Beauty Entrepreneur!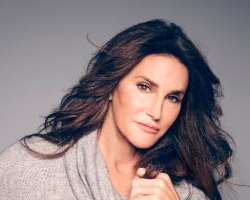 SAN FRANCISCO, February 20, (THEWILL) – Move over Kylie because mama/papa (take your pick) is about to take over!
It seems Kylie won't be the only Jenner in the beauty business for long as her father, Caitlyn Jenner has filed a trademark for a cosmetics line in her name, E! News confirms.
This would give the 'I Am Cait' star exclusive rights to sell makeup, fragrances, makeup remover, nail care preparations, nail polish, nail polish remover, non-medicated skin care preparations and skin cleansers in her name.
It can be recalled that Cait has previously harped on the importance of looking good when she told Time magazine: "One thing that has always been important for me, and it may seem very self-absorbed or whatever, is first of all your presentation of who you are. I think it's much easier for a trans woman or a trans man who authentically kind of looks and plays the role. So what I call my presentation."
"I try to take that seriously. I think it puts people at ease. If you're out there and, to be honest with you, if you look like a man in a dress, it makes people uncomfortable. So the first thing I can do is try to present myself well. I want to dress well. I want to look good. When I go out, as Kim [Kardashian] says, you've got to rock it because the paparazzi will be there. The second thing I want to do in living my life authentically is be intelligent on the subject. Hopefully as time goes on I'll learn more and more and more and get better at that."