Finally! Jude Okoye Succumbs To Psquare's Rants, Withdraws Himself From Them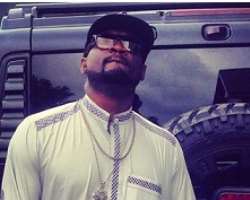 For the past few days, the Square villa, housing Psquare's family has been on fire. Peter who raised the dust kept insisting that he doesn't want their elder brother, Jude Okoye to manage them anymore, but his older half, Paul wasn't on his side.
After much brouhaha, Jude seems to be finally done with his brothers P-Square and he has removed them from the lists of artistes he manages.
One thing that is however not clear is if the duo of P-Square will actually break up after this, as Paul had reportedly said if Jude no longer manages them, then they can as well say BYE TO THE P-SQUARE BRAND.?
Jude's official twitter handle now only reads 'President/C.E.O Northside Inc and Northside Entertainment Ltd. MANAGERS of Cynthia Morgan'.?