K1 De Ultimate Not Bothered About Haters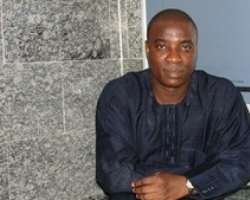 In life, one must surely come across haters, their are people who just wouldn't wish you well in all your endeavors In life.
The struggle for fame, riches and career, should not be based on what people say or think about you, as far as you are a living being, people must gossip, they must hate, your ability to turn those negative vibe to something positive, makes you a conqueror.
Celebrities are not left out from beefs, they also face hate from people, and K1 DE Ultimate has just confirmed it.
In a recent post, he indirectly affirm the fact that there are people who do not like him because he is good at what he does. he went on to say, regardless their hate, God wins.
"Some people just don't like you because you are good at what you choose to do in life… but the truth is, Godwin."
Meanwhile, the Fuji icon is set to release a new album titled ''Let the music Flow'' we anticipate it's release.