Zack Orji 'Slap's' Chidi Mokeme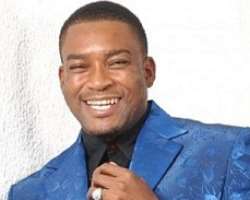 Many might be wondering why Zack Orji slapped Chidi Mokeme, to take your thought from wondering too far, it happened 20 years ago.
It's no news Banky W has just released a new single entitled, All I want is you, featuring chidinma.
Ever since it's release, it has got people complimenting him for a job well done, despite been the producer, writer and director of the song, it came out loved by many.
Chidi Mokeme joined the list of people praising Banky W for his new release, and also made a remark that the song reminds him of a slap he got from Zack Orji twenty years ago while on set.
This affirms that some of the slap scenes we see on her screens might not be an ordinarily effect but real, as Chidi jokingly said his ears are still ringing from the effect of the slap.