Peter Needs Deliverance…Jude Okoye Replies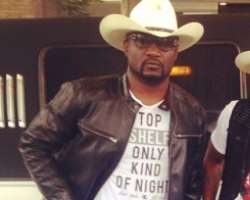 With the ongoing news of management reschedule between the P-Square brothers, fans are beginning to wonder what might have actually transpired between the singers and their elder brother Jude who dabbles as their manager.
The brothers have labored for many years together and for the sudden change of management, such actions brings smiles on the face of Jude as he has stated that his brother Peter needs prayers.
Jude explained that Peter has been going through a lot lately and needs the prayers of everyone, while urging him (Peter) to also pray for himself as well.
According to him, "Abeg join us pray for him too. He's been going through a lot lately. My brother Please be prayerful. Only God can rescue you."