I'm Not Pregnant for Jude…Cynthia Morgan Speaks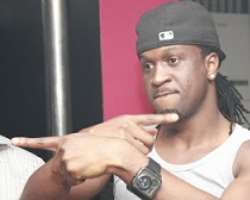 Not many know that Paul Okoye met his wife when she was 16, but they started dating when she was 18.
The couple, who dated for some years, has been together for 11 years and still counting. In a recent interview, Paul revealed Anita dad wasn't enthusiastic about him marrying his daughter due to his looks.
His dread and eye rings was an off to his father in-law. He further explained tough he never complained verbally, but he could see it in his expression.
However, the proud dad also disclosed his son, wife and himself own different bank accounts but his wife is fully aware of every transaction on the three accounts.