February 13, 2016

| AMEBO
Halima Abubakar Dares Men on Red Carpet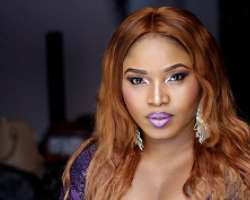 When some people attend red carpet events, some go for the main event, while some go to see the latest outfit that is being worn and others have their various interest in how healthy other look.
For an actress like Halima Abubakar, what easily catches the attention of guests in the hall is her physical structure which she has not always been shy flaunting it.
The actress recently stepped out for the movie premiere of the much talked about movie, 'Surulere' and she was a darling on the red carpet as she wiggled her rare while heading towards a seat.
Well, what more will a man want in a woman if he has such woman as a wife, the house will be well blessed.