Some Nigerian Policemen Bear Children They can't Cater for…IGP Arase Reveals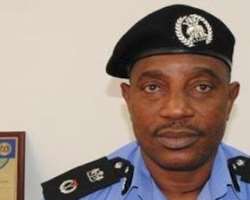 In as much as he Inspector General of Police, Solomon Arase, is trying to reposition the Nigerian Police in the eye of the public, he has also thrown his weight on the way of life of his men.
The IGP who was recently in Ekiti state at the Police command, made a shocking disclosure after series of observation that some of the men go about marrying more than one wife and bare children they cannot cater for.
He stated some of them have the wife living with them in the command and when they are transferred, they end up marrying another woman but warned that it's high time they desist from such way of life.
"Stop marrying too many wives. Bear only the number of children you can cater for. Some of you have wives in your commands but when you are transferred, you arrive in your new commands and marry another wife and start a new family there. This is mostly among the men and I think you should stop." he said