Emma Nyra gets Recognition Award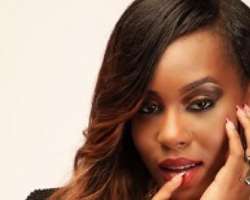 Emma Nyra has recently launched a charity organization named Nyra Phoenix. The organization was allegedly created for the purpose of giving back to the society ,
The former MMMG singer who has just released the remix of her single, My Matter, has been under blast by fans and woes who claims the pretty singer is broke and has devised a means to fund her career with the donations received for her charity organization.
To clear the air about the rumor making waves, the singer decided to write the purpose of her charity organization on her official website.
"Nyra Phoenix is a charity organization under my Nyra Empire which gives back to the community and we have achieved this by teaming up with various organizations that focus on women empowerment, health, education, agriculture and other positive endeavors."
However, Emma claims she has been blessed with enough cash from her career which she used some to assist in organizing different medical missions in Asaba, her home town.
This generous act of hers was said to have earned her an award from Global Leadership Award for her role in women empowerment.