My Stubbornness Brought Me Fame…Davido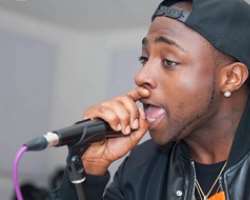 Nigerian singer, Davido, does not care about what people say about base on the fact that he is making his millions while people sit to fire blank at him.
The singer, who recently inked some few year deals with Sony music management, has disclosed that his stubborn is what brought him this far in life.
Davido thanked God that he is a stubborn boy and if not for the various risks he took on time, he wouldn't have been able to make it this far.
In his words, "Thank you Lord for making me stubborn. It got me where I am today. Be brave. Take risks. Nothing can substitute experience."