Why I'm Still Single And Searching- Beverly Naya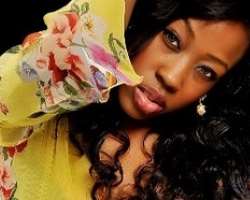 Charming, dark and lovely actress Beverly Naya is still one of the most sought after Nollywood spinsters but has never really been linked with anyone in a romantic way.
Giving her reasons, why she's still single and not in a relationship yet, the diva said she hasn't found what she's looking for in a man.
In her words; "It's not that they are not asking, they are asking. The main issue my mom complains about is that I can be quite picky. I am picky with reasons because I feel like I have a lot to offer. I don't want to settle down with the wrong guy. What's the point? You work this hard, you do so much for your life only for you to settle down with the wrong guy! No, it doesn't make sense to me. So that's partly why I'm single. The other reason is I've been really busy. I need a guy that understands the nature of my job and doesn't get so insecure because of what I do. I know the right guy will find me when it's time. I'm not keeping him a secret, but I am dating at the moment. I am being quiet about that because I don't think that needs to be in the public just yet."
On the kind of man she sees as ideal, Miss Naya who came to Nigeria from UK to pursue her acting career said, " she expects a gentle, handsome, ambitious man who treats me like a princess. A complete gentleman, someone who knows how to treat a lady, dresses well and most likely my ideal man, Amen to that! God, I hope you are listening. That's what I'm hoping for."