Nothing is Wrong If I [email protected] My Boyfriend…Singer, Tina Newman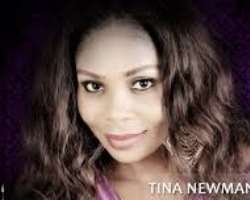 Fast rising singer, Tina Newman, has got lots off her sleeves and ready to mark in the Nigerian music industry where great talents are being unveiled daily.
Recently, the singer blessed with beauty and well endowed, disclosed to FlipTv that if given the opportunity to [email protected] a man, she will pick her boyfriend to do that.
She explained that she definitely cannot do that to any other man but her boyfriend as she sees nothing wrong with that but just for fun.
"I can't [email protected] any man but my boyfriend. Nothing is wrong if I raped my lover. At least I can do that for the fun of it. I can only do that to my boyfriend. I can rape him," she said.