Tinsel actress Lizz Njamah, expects first child with Greece husband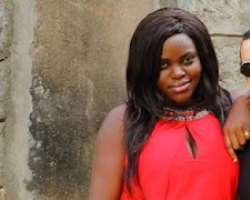 Tinsel Actress, Lizz Njamah is expecting her first child with husband Alexandros Konstantaras. The couple tied the knot in 2012, at the Konstantaras's country in Thessaloniki, Greece.
The Kenyan actress who one of the best in her home town, is becoming a mom. The idea of Africans marrying whites is no more new; it's not about the skin color but where one finds happiness.
To celebrate this great fruit of the womb, the couple took a photo shoot. Pregnancy really suits her, as the Kenyan diva looked amazingly beautiful.
The sex of the child is not revealed, nor the number of months she is pregnant, but the picture shows she would be putting to bed pretty soon; good news is what we expect soon from the cute couple.