Controversy: Deekay Ignored by fellow HKN mates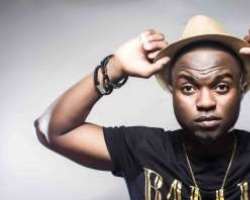 First Bank of Nigeria Limited launched a pivotal film-making reality TV show called FirstStars in partnership with EbonyLife TV.
The show showcases the business behind the stars and the opportunities in the film industry, bringing attention to the knowledge, skills, talent and passion of the Nigerian creative mind. This is in line with First Bank's support of the creative arts industry as a major contributor to economic growth.
Auditions and contests would be done in five key categories: directing, producing, art directing, script writing and acting. The winners will be rewarded with cash prizes of 5 million Naira and mentor-ship by notable professionals in the industry.
Other reward includes the opportunity to assist in to creating a feature length movie that would be premiered by First Bank and shown on EbonyLife TV and cinemas worldwide.